Enjoy wide coverage with LTE
Super-Fast Speeds
No Fibre or Landline Needed
Quick Set Up
No Out of Bundle Fees
Connect Multiple Users at a time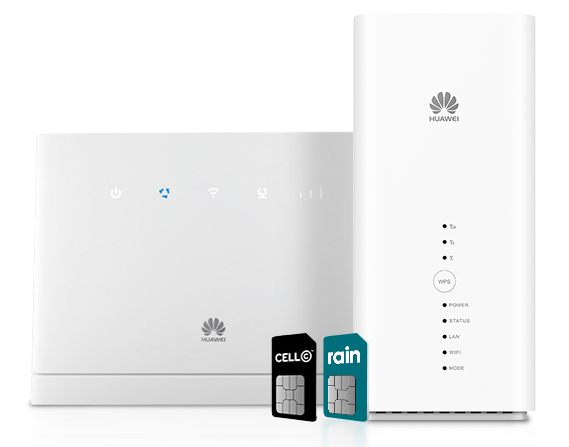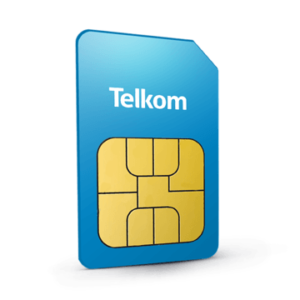 30GB+30GB
(R4.15 per GB)

30GB Day 30GB Night
60GB+60GB
(R3.32 per GB)

60GB Day 60GB Night
100GB+100GB
(R2.75 per GB)

100GB Day 100GB Night
150GB+150GB
(R2.66 per GB)

150GB Day 150GB Night
200GB+200GB
(R2.49 per GB)

200GB Day 200GB Night
300GB+300GB
(R2.33 per GB)

300GB Day + 300GB Night
500GB+500GB
(R1.99 per GB)

500GB Day + 500GB Night
How it works
You can select a SIM-only package and use your own LTE-compatible CAT6 or Higher Huawei/ZTE router, or you can buy a package with a router either once-off payment.
Check your coverage using the address where the SIM will be used. Please use the same address in the purchasing process as this will be used when your router is set up, prior to delivery.
Please note: unlike Telkom LTE the MTN LTE can not be used in various/multiple locations, it locks to a location and can only be moved by request of change of address, thereafter locking to its nearest tower again. If your need is to use it at home and at work the better choice would be Telkom or alternatively you can order 2 x MTN plans.
Super-Fast Speeds
No Fibre or Landline Needed
Quick Set Up
No Out of Bundle Fees
Connect Multiple Users at a time
The SIM is only compatible with the following cat6 or higher router models:
Huawei B525
Huawei B612
Huawei B618 (Cat 11)
ZTE MF286
Frequently Asked Questions
Where can I check if I have coverage?
Please send us an email to [email protected] with your address so that we can confirm if you fall in the coverage areas.
What speeds can I expect?
LTE is a wireless technology influenced by many factors and can therefore not guarantee a consistent speed. The device used plays an important role in us giving you a great speed experience, which is why we recommend buying your router from us, where we can be pretty sure of a minimum of 10Mbps and maximum speeds of up to 150Mbps. 
What time is Night Time Data?
The Night Time Data period is between 12:00AM and 05:59AM every day of the year.
How long will it take for my Fixed LTE to be delivered?
Within 7 business days, provided payment has cleared (stock dependant)
What speeds can one expect on MTN LTE network?
MTN advertise speeds of 150 Mbps download and up to 150 Mbps upload on their network, although this is dependent on the number of users connecting to the device, distance to tower, line of sight, the number of users on that specific base station, as well as spectrum allocation.
Do I need to RICA my SIM card?
Yes, you will be required to send us you ID and valid proof of residence.
How long does it take to activate after delivery?
Your SIM card should be active within 30 minutes after delivery. In extreme cases it can take up to 72 hours, but this is highly unlikely. Should you have trouble connecting after 30 minutes, please reboot your device and try to connect again.
How many wireless devices can I connect to my Wi-Fi router?
You can connect up to 64 wireless devices on the routers supplied by Haloweb.
Can I use this service on the go or only at certain locations?
The MTN Fixed LTE service is designed to be used at your home or office, and MTN will lock the service to the address for where you place an order to use the service.
What happens if I move to a new house?
You can request to have your Fixed LTE service moved to another location once a year.
What if I move and my new area has no coverage?
Our MTN Fixed LTE services can only be used in areas with coverage. If you're moving to an area without coverage, our cancellations process is quite simple and easy.
Can I have multiple MTN Fixed LTE services?
Yes, as long as they're used at the addresses where the application for each is placed.
Can I have a SIM only package?
Yes, you can.
Can I top-up?
Yes, top-ups are available.
Is the IP private or public?
MTN Fixed LTE will only provide a public dynamic IP address for their Fixed LTE service.
Can I upgrade or downgrade my service?
Yes. All Fixed LTE packages can be upgraded or downgraded. Note that package changes will only be effective on the 1st of the following month, regardless of when in the month the request is made or whether it is an upgrade or downgrade. This is a restriction from the lines providers.

 
What happens if I sign up in the middle of the month?
All Fixed LTE packages are charged pro-rata. So, if you sign up halfway through the month you will pay half the monthly fee and receive half the data for the rest of the month.
Does unused data roll over at the end of the month?
In-bundle Anytime data will roll over for up to 60 days within a Calendar Month. Unused Night Time data and Bonus Data does not roll over.

 
How do I view my data usage?
You will receive a data usage report once a week. You can also request logins to your client area where you will be able to view your own usage as well.
Is there a cancellation policy?
 Yes a calendar months notice is required to cancel the service.